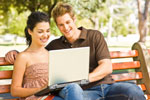 with Kid Stardust, Lo, The Loyal Conscripts
Two and a half years into existence, Even Tiles have grown leaps and bounds since their 2012 inception in regards to both composition and live performances. 2013 saw the release of the well-received EP, The Lower Tangent, which consisted partly of former solo songs written and performed by band leader Justin White, and partly full-band written compositions. Even Tiles song The Weather vs. Me was featured on a compilation album, After the Beep, curated by Chris Staples (solo artist and former member of Twothirtyeight) and released late 2013.In 2014, Even Tiles were privileged to secure opening honors for national touring acts The Dodos (San Francisco) and Those Darlins (Nashville). Since September of 2012, they have shared the stage with The Appleseed Cast (Lawrence, Kansas), The Features (Nashville), Night Beds (Nashville), Kopecky Family Band (Kansas), and many other extremely well-regarded musicians.The early stages of 2015 find Even Tiles deep into the writing and recording of their first full length. Written entirely as a five-piece, some aspects of the new songs exhibit a slightly harder edge while maintaining Justins signature lush songwriting. Live, the new material is receiving a decidedly positive reaction, and each show finds the band adding new ideas to the set.
Details
Start:
July 21, 2017
End:
July 21, 2017
Where:
The Southgate House Revival 111 E. Sixth St.
Newport,
Kentucky
41071
United States
Phone:
Event Type:
Other
Ticket Price: